How do I skip to the next song in my chanel?



Click the PLAY button beneath the Channel name to launch the player:





To slip a song, click the SKIP button. It skip to the next song on your channel's playlist: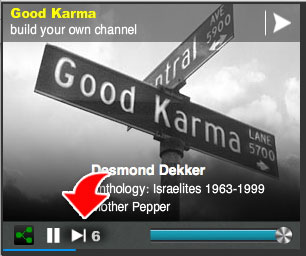 You're allowed to skip up to six songs per channel. After you've used up the six skips, you're not allowed to skip again for 2 hours.




After the two hours are up, the skip counter will automatically reset back to allow six skips.