How do I find similar artists like some of the artists I like?



Here at BYO we know that it's important to find music and artists that's similar to your favorites. To do that, do a search for any artist:





Click that artist's name in the Search Results under the ARTISTS tab...





On every artists' page on BYO, you'll see the tab with that artists' name, on which are listed all of their albums that are available on BYO. To view the track listing for any album, click on the album itself .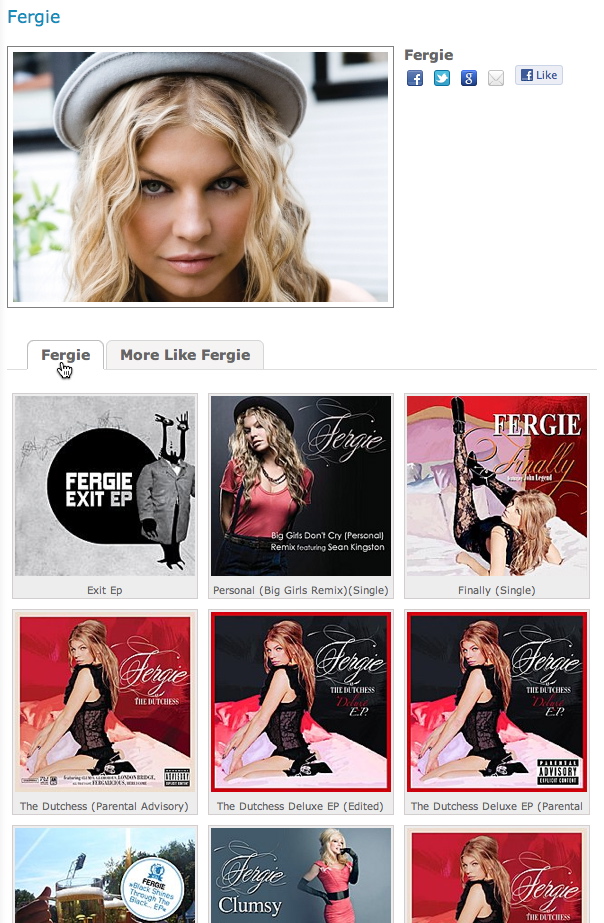 .

To see more artists that are similar, click on the MORE LIKE (artist name) tab.You then can click on those artist names to access their respective artist pages and catalogs.